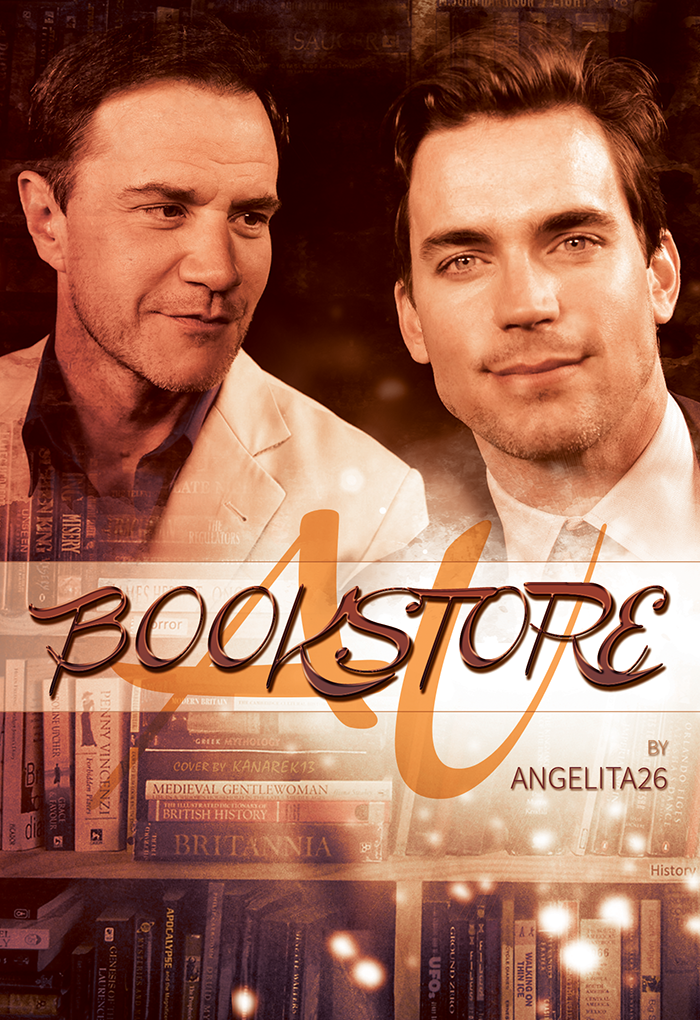 Bookstore AU
(chronological order)
Matt runs a hipster bookstore in the Village. Tim comes in one day, looking for a book of poetry.
Ode to Broken Things PG-13 (14,802 wds) (Matt/Tim, Willie Garson, Marsha Thomason, Diahann Carroll, Gloria Votsis)
Ode to Broken Things
The Potential (of You and Me)
I Will Possess Your Heart
(It's Like a Book) Elegantly Bound
The Tangles of My Heart
Where I Belong
Take a Peep into the Future
Matt reads to the neighborhood kids, and then he and Tim have a serious discussion. PG (~2200 wds)
You Should Stay All My Life
Date night turns retrospective. PG-13 (~800 wds)
Everything You'll Ever Need
Tim meets Matt's friends and learns more about the day of his injury. Matt asks Tim an important question. PG-13 (~3200 wds)
Surrender
Tim moves in, but the day doesn't quite go according to plan. PG (~1200 wds)
Love, In Fire and In Blood
Thanksgiving doesn't go as planned when Matt comes down with the flu. PG (~3800 wds)
My Key to True Calm
by

embroiderama
Tim does his best to help when Matt struggles with his limitations as he recovers from being sick. PG (1100 wds)
You Owe Me Nothing In Return
Matt's on the road to recovery, but Tim's concerned about him and their relationship. PG-13 (~1800 wds)
Good-will Draught
On New Year's Eve, Matt decides it's finally time to talk to Sharif. PG-13 (~1000 wds)
Stay
Changing a light bulb shouldn't be dangerous, but Tim might be a little clumsy sometimes. PG (~1300 wds)
With Armor Spent
Matt loves winter, but the conditions are less than ideal for him. PG (~2600 wds)
(It's Always Better) When We Are Together
Two mini-fics for the price of one. These are scenes of domesticity with a side of h/c in Part 1.
Part 1: Tim has a migraine, and Matt makes it better.
Part 2: Matt's seriously tired of winter. PG (~1100 wds total)
We Shall Always Be You and I
While on vacation, Matt runs into an old friend. PG-13 (~2500 wds)
Wish You Were Here
Matt's mugged While Tim's out of town, so Willie steps in to take care of him. PG-13 (~3300 wds)