Title: The Silent Language of Grief
Author: angelita26
Rating: PG-13
Characters: Gen – Neal, Peter, Elizabeth, Mozzie, Diana, Jones, June, Christie
Spoilers: Up to and including about half of Judgment Day.
Warning:
Presumed Dead Canon Character
. A metric ton of angst.
Word Count: ~4500
Summary: Neal jumps, Mozzie plots, Peter grieves.
Notes: Fills the "grief" square on my H/C Bingo Card. This story diverges from canon during the events of Judgment Day. You can blame/thank

kanarek13
for this – she sent me an amazing piece of art that I couldn't stop thinking about. The cover art is all hers (click it to enlarge). Also, much thanks to

embroiderama
for her help and excellent thoughts and suggestions and

pooh_collector
for her brainstorming genius.
ETA: Please check

kanarek13's post with the original artwork that inspired this story. It's hauntingly beautiful.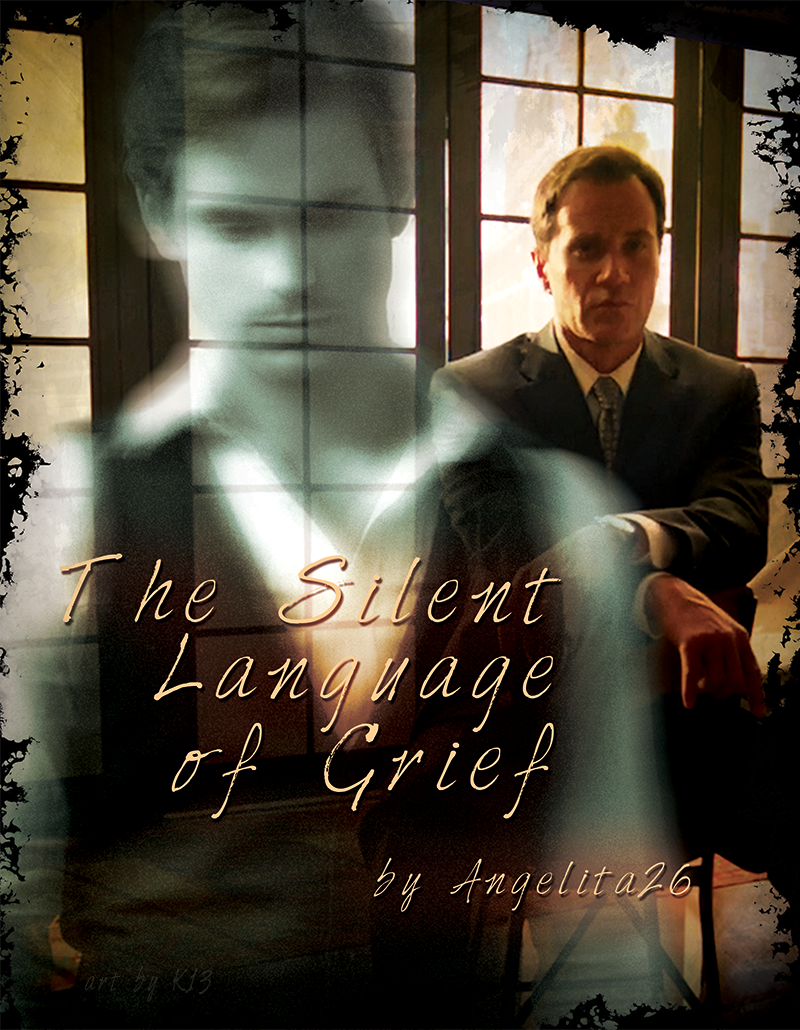 ( Peter hadn't slept in three days. Every time he closed his eyes he saw the tram, saw the water, saw Neal fall. Every damn time. )
Also posted:

whitecollarhc
and
AO3